Becoming a Help Me Grow County
Any California county that has not already done so, is encouraged to join the expanding network of counties with Help Me Grow systems.  Help Me Grow California is happy to provide you with the necessary assistance to help make the process achievable and as easy as possible.  
Did you know that at the county level, Help Me Grow is a coordinated effort between local public and community partners that are typically already working together on early childhood issues?  It is likely that the foundation for your Help Me Grow system has already been laid by the efforts that are currently underway in your county or region.  Because of California's unique landscape, counties are afforded the flexibility to develop a system to best meet local needs and leverage local strengths.  
As a first step, we recommend taking a moment to review the Help Me Grow Orientation and Technical Assistance Presentations to help you with readiness conversations around questions such as:  What would a Help Me Grow system look like in my county or region? What systems are already in place that will compliment Help Me Grow? What are the gaps or deficiencies currently present in my county or region that Help Me Grow will address?  What processes are in place to help streamline early identification and referral to intervention? Who would I want to be on my leadership team?
Once you have made the decision to proceed with the affiliation process, the next step is to download and review the HMG Affiliation Planning Guide which will walk you through an in-depth self-assessment and help you to build the framework for your system.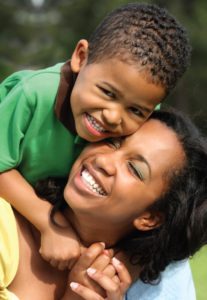 The guide was developed to assist counties with: 
demonstrating readiness to join Help Me Grow California;

identifying opportunities for technical assistance, shared learning, funding sources and to support continual quality improvement; and

promoting fidelity to the model by exploring plans to develop and enhance the four core components of the system: Child Health Care Provider Outreach, Community and Family Outreach, Centralized Access Point and Data Collection and Analysis.
Throughout the process, technical assistance, peer-to- peer support, and resources are all available to help inform and guide development of your system. After completing your their self assessment, a peer review by other Help Me Grow counties will provide feedback before Help Me Grow California approves the county plan.  
After your approval, you will receive a welcome letter and your Affiliation Agreement which outlines the county responsibilities and benefits of affiliation with Help Me Grow California.
Benefits of Joining Help Me Grow California
Help Me Grow California represents an ever-growing, powerful coalition of California counties, communities, and individuals invested in improving early childhood systems.  By joining our network and further expanding our statewide efforts to improve California's broken early identification and intervention system, counties add to our collective impact to ensure children reach their full potential. Benefits of joining Help Me Grow include:
Front-line involvement with supporting universal developmental screening and referral efforts in pediatric care

Contributing to statewide improvements and policy changes addressing early identification and intervention

Collaborative statewide and national networking to share innovations and systems improvement strategies

Access to topic-based webinars and technical assistance resources

Help Me Grow brand recognition, use of HMG CA logo, and access to 

HMG National website

Participation in statewide convenings, national forums, and learning collaboratives

Use of statewide and national data