Our Story 
All children in California are supported by a system of accessible developmental and behavioral resources in their communities to ensure they achieve their greatest potential.  
– Help Me Grow California Vision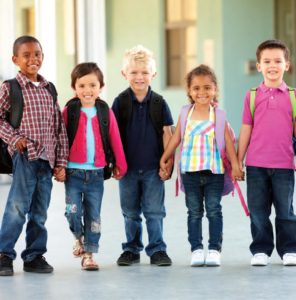 First 5 leads statewide efforts to champion the complex needs of young children and their families through strong, effective and proven systems of care.  The Help Me Grow system has been identified by First 5 Commissions to be the perfect framework for advancing local Early Identification and Intervention efforts and unifying our collective message that California must do better to ensure children are linked to the support they are entitled to receive.
We know that California's system for early identification and intervention has been failing.  Despite the increased recognition of the important role that screenings play in detecting developmental, behavioral and physical delays, our state continues to be 30th in the nation for ensuring early identification and linkage to intervention.  Even when a delay is identified, families struggle to navigate California's complex early intervention system: incomplete lists of resources, long waiting lists for services, inconsistent use of screening tools, and the "wait and see" approach leave too many children without the early support they need.  
Help Me Grow CA: supporting success for all children by: