Success Stories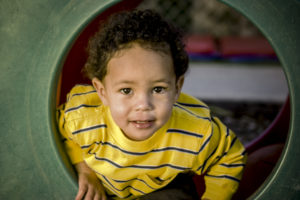 First 5 San Bernardino and Riverside Prove Value of Early Identification
Children with autism and other delays do not always receive prompt diagnosis, and children of color bear the brunt of this failure. Typically, Latino children are diagnosed with autism a full 2.5 years later than white children. To address this disparity, First 5 San Bernardino and Riverside funded the development of the Inland Empire Autism Assessment Center of Excellence.  This "one-stop shop" provides earlier and more accurate diagnosis and intervention for thousands of families.  The Center's goals and programs are uniquely designed to meet the linguistic and cultural needs of the Inland Empire's diverse families, and aims to reduce the average age of diagnosis for children from 7 years to 5 years of age.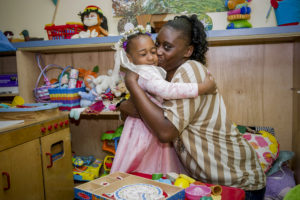 Help Me Grow Orange County: Using Technology to Promote Developmental Screenings
HMG Orange County is effectively utilizing collaboration, linked technology, and the Help Me Grow system infrastructure to improve developmental screening rates for children in family child care settings. Currently, young children cared for in such settings do not experience developmental screening rates equivalent to children in center-based settings. As a result, they are typically not getting connected to services that can help overcome any challenges they face. Help Me Grow Orange County is providing access to developmental screening questionnaires that are automatically scored using an online system and results are automatically imported into the Help Me Grow Orange County database used for intake, referrals and care coordination. All screening results are shared with families and primary pediatric care providers. Children who are determined to be in the at-risk or monitoring categories receive follow-up from Help Me Grow staff.  It is expected that this innovation will help to decrease the number of children who would otherwise fall through the cracks.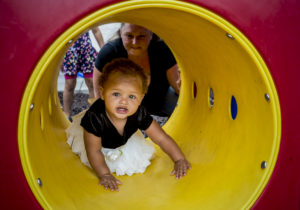 Help Me Grow Alameda and Contra Costa: Building Strategic Partnerships for Sustainability 
Children with moderate delays have the same challenges as children whose difficulties are more severe. The difference is that they don't have access to free intervention services the state is mandated to provide, resulting in many children falling further behind.  With a $5 million grant from The Thomas J. Long Foundation awarded to First 5 Alameda County and First 5 Contra Costa, developmental delays will be identified in more children who will now have access to the timely and effective services they need to improve their development.
Help Me Grow Fresno: Spreading the Word About HMG through Community and Family Outreach Efforts 

Help Me Grow Fresno and its partner, Exceptional Parents Unlimited, hosted its annual "Octoddlerfest", providing a safe Halloween experience for children and families facing extraordinary medical and developmental delays. This event helped to showcase the dedication that HMG Fresno demonstrates to the county's most vulnerable children and their families. 
To add your own success story, please submit to HMG CA.